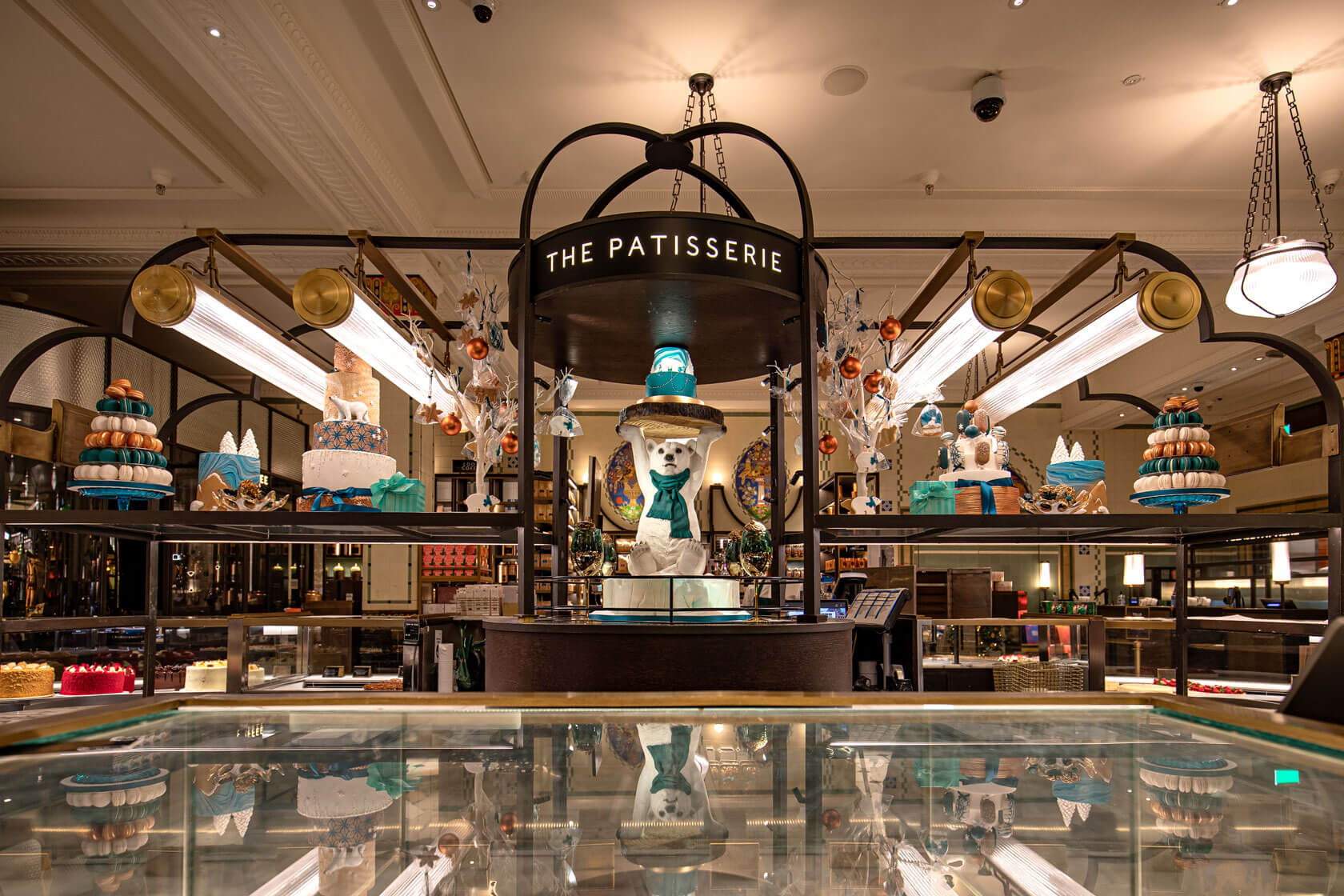 Our Christmas display at the iconic Harrods Store with luxury cakes and sweet treats taking centre stage in the Food Hall. 
The display has been centered around Bernie the Bear, a name chosen after thousands of names were put forward by our customers and clients on social media.
Bernie sits alongside the rest of our Christmas collection including macarons, cookies and cake lollies.
A 5-tiered cake, designed with elements of the season including snowflakes, snow and of course our cute polar bear, Bernie
.
Our Christmas cake in chocolate & orange flavour with a unique design inspired by the aurora borealis, snowcapped mountains and a polar bear family with its cub.
Products can be ordered through Harrods Food to Order or directly with us at GC Couture.
Visit Harrods Food Hall to see our beautiful festive display of cakes and sweet treats!
GC Couture and Harrods have collaborated to create a stunning installation of luxurious cakes and sweet treats situated in the patisserie section of the Harrods Food Hall.
Read more
Valentine's Display At Harrods
Yet another amazing collaboration with our dear friends at Harrods.The showstopper centrepiece is the real wow factor! With a stunning gold cherub centrally placed in the alcove, whats not to love…...
Read more