Article: Harrods Collaboration
GC Couture and Harrods have collaborated to create a stunning installation of luxurious cakes and sweet treats situated in the patisserie section of the Harrods Food Hall. This grand display has been designed in GC Couture's signature colours of aqua tones and gold.
The display features a magnificent 7-tier centre piece consisting of hand-crafted sugar flowers, gold leaf and the synonymous aqua striped branding.

Within the display there are two childrens cakes, the first is the ever-popular Jungle cake...
And the second is this stunning aqua and gold teddy bear cake...
GC Couture elaborated on their original macaron tower design and incorporated a unique ombre wave-like cake design underneath which certainly adds that extra je ne sais quoi.

Cakes are available in a variety of light, moist and delicious flavours: red velvet, chocolate, vanilla, lemon, cherry bakewell, carrot & walnut, white chocolate & raspberry, strawberry & champagne, cookies & cream, coconut & lime, marble, mint chocolate chip, chocolate and orange, nutella and salted caramel.
Products can be ordered through Harrods Food to Order or directly with GC Couture.
So what's not to like? Get yourself over to Harrods and have a look…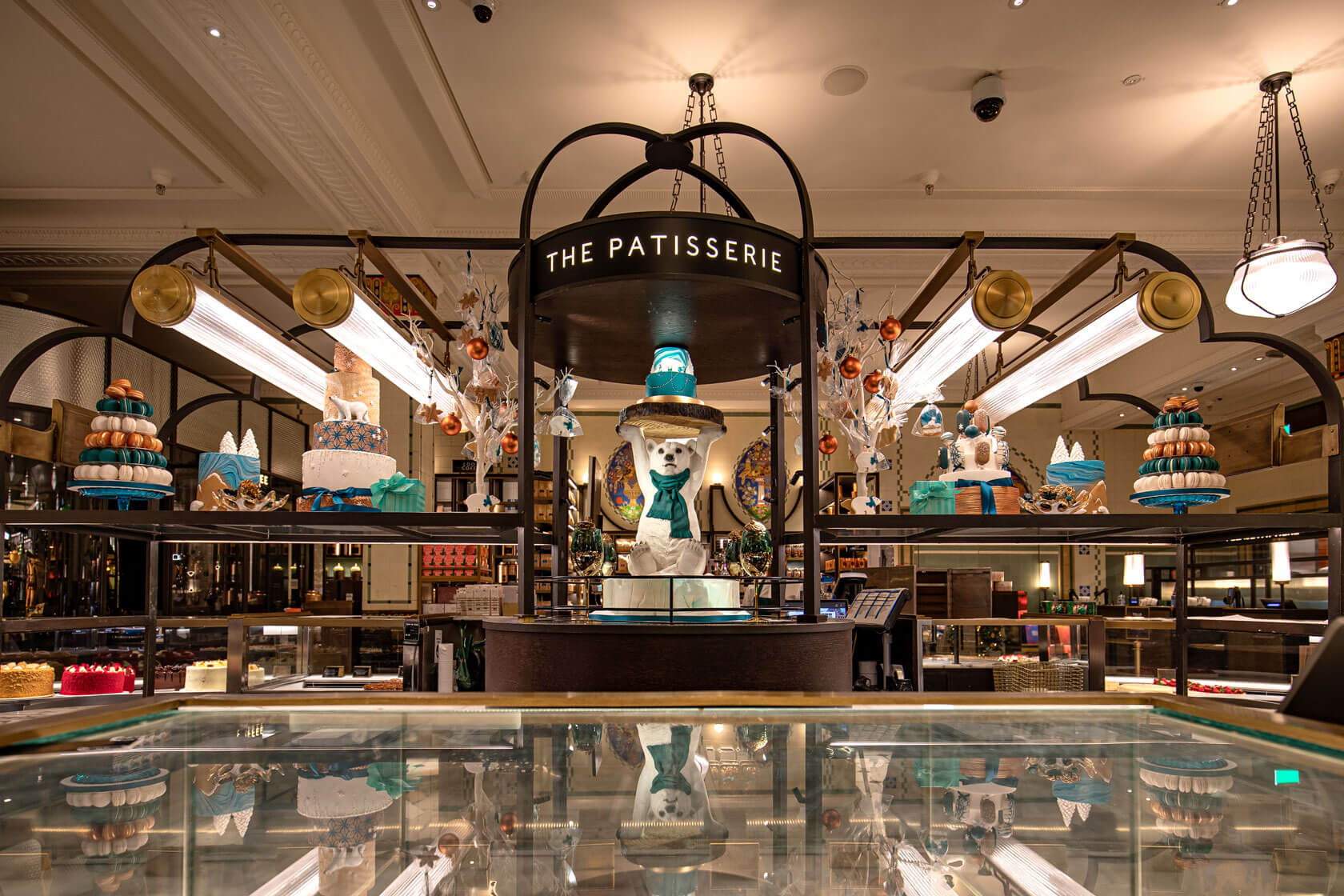 Our Christmas display at the iconic Harrods Store with luxury cakes and sweet treats taking centre stage in the Food Hall. The display has been centered around Bernie the Bear, a name chosen after ...
Read more